SOFIA HUB 
Leaded by New Bulgarian University and Health and Social Development Foundation
The C4S Sofia Hub team main aim is to promote inclusive science education among preschool Roma children. We cooperate with Health and Social Development Organization (HESED). It is an organization that has long experience with the Roma minority in Bulgaria and for years runs alternative kindergartens for preschool Roma children.
The team's vision is to stimulate Roma children's development by bridging the gap between science and Roma children's education. We want to stimulate the active engagement of children 3-6 years old in the regular science activities planned in the state-approved curriculum with the help of the Child participation approach. All the CLL teachers and assistant educators were trained in the Child participation approach and had regular supervision sessions so to assist in the implementation of the approach and to track the change in teacher-children interactions. The sessions were done in parallel with science activities with the children.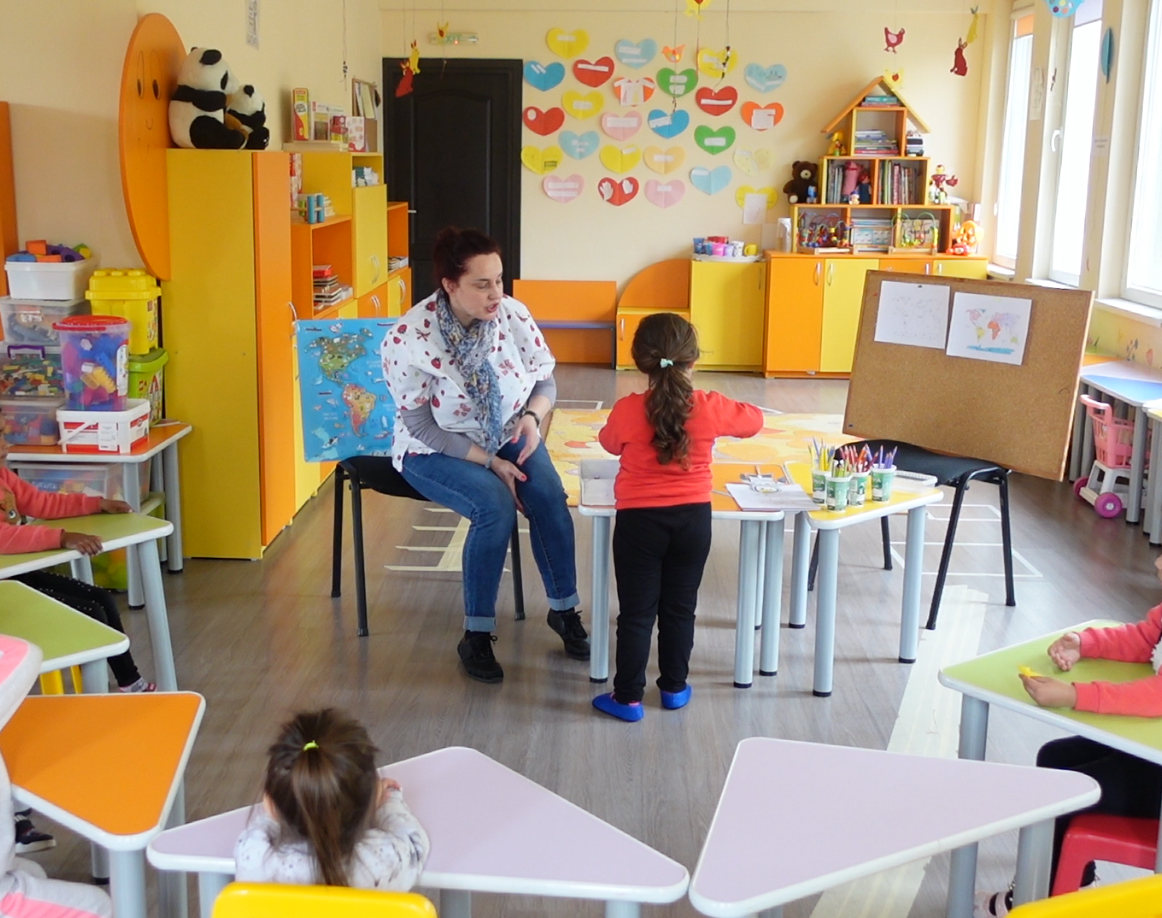 Community living labs
C4S Sofia Hub runs three community living labs (CLL). All of them are in two of the HESED centres. Both centres are located in Faculteta neighbourhood in Sofia. One CLL is located in MIR Papanchev and it is with one mixed group of 3- and 4- years old children. The other two CLL are located in HESED's MIR Shuhodolska centre. They are with one group 3 years old and one group of 4-years old children.
Teachers stimulate children's science education by specifically organising lessons and implementing of Child participation approach. Numerous educational and STEM materials were provided in order to ease the presentation of science to children.
Other activities
C4S Sofia Hub initiated two training sessions with C4S partners for sharing and exchange of experience – Manresa Hub and Milano Hub.
We are also very active in promoting and disseminating the C4S ideas and philosophy of inclusive science education. So far, we had numerous presentations of the project at international (Migration, Cultural Diversity and Life Prospects Under Conditions of Global Crisis, Bulgarian Academy of Sciences) and national conferences (National Congress of Psychology, DCSP Annual Conference,), at other events (STEAM Project) and meetings (Alliance for Early Childhood Development).